Kure is a wellness brand that is centred around sustainability & self-care. After realizing that many candles were made with toxic ingredients such as paraffin, we set out to create luxury candles that were better for us & the environment.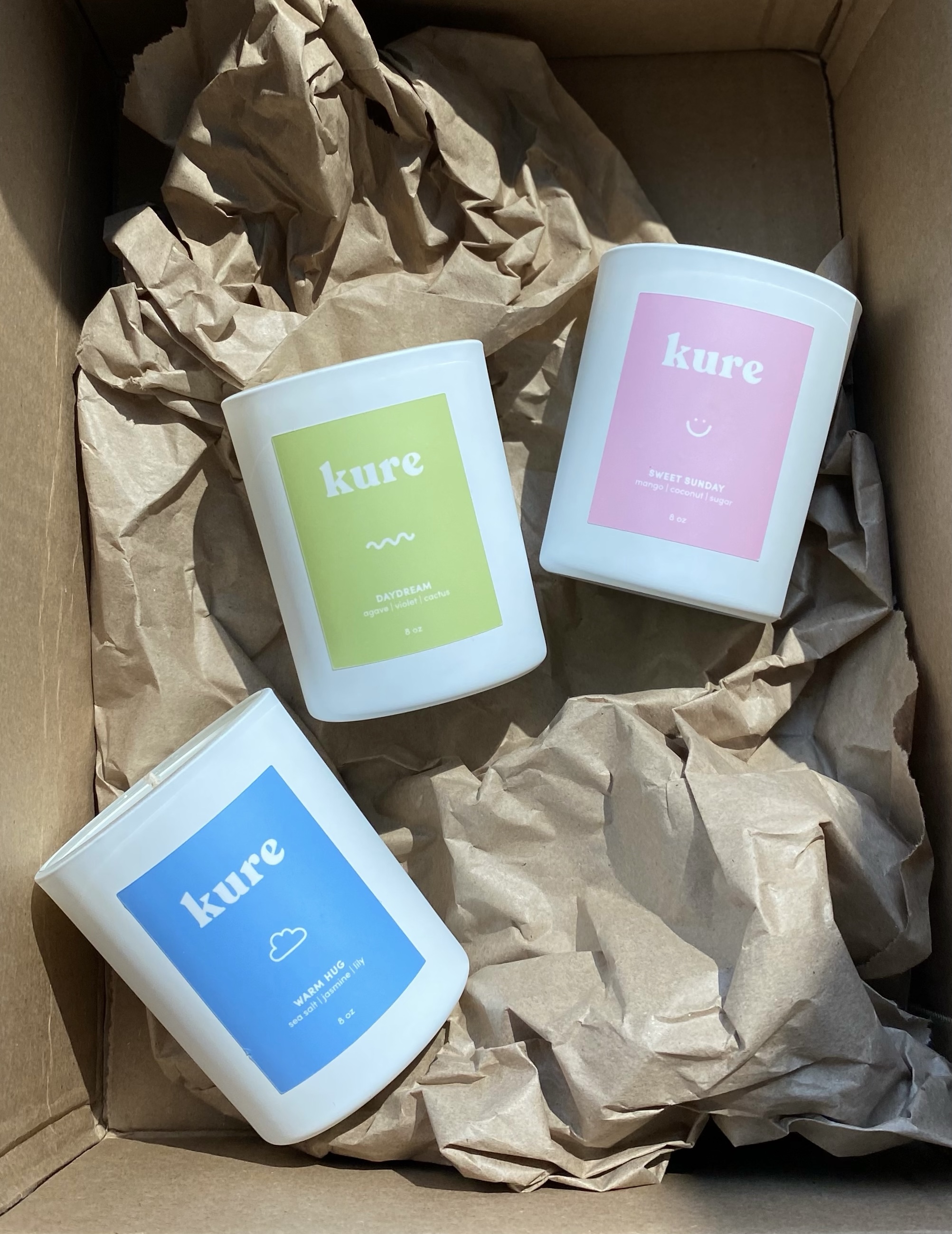 our candles
We hand-pour every candle in small batches with luxury coconut-soy wax, phthalate-free fragrance oils, & lead-free cotton wicks. We love that they are both vegan & non-toxic.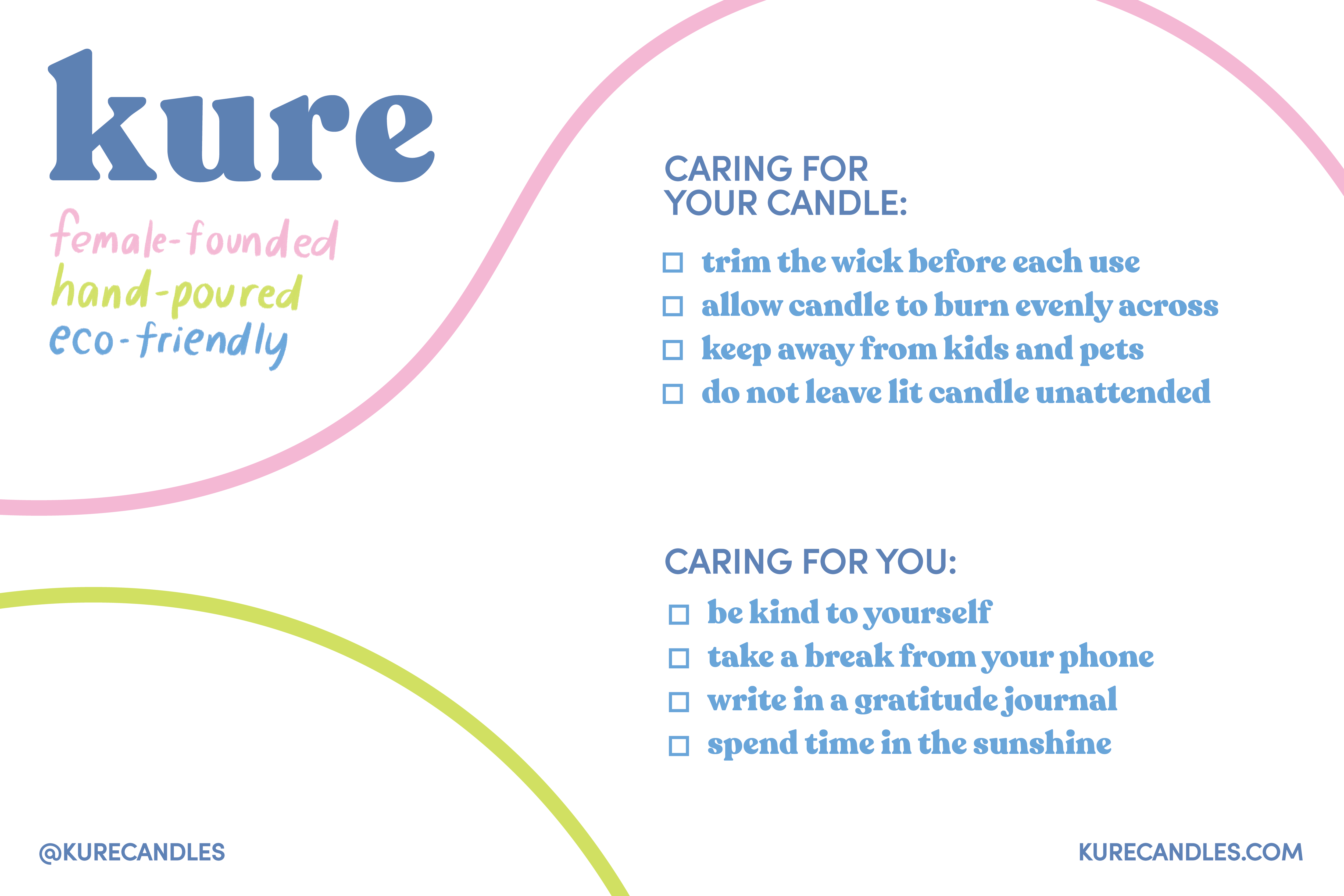 sustainability & self-care
Kure aims to create an exciting experience for our customers from the moment their candle arrives, until months later when they are repurposing their candle vessels.
Kure's vision goes beyond producing quality products. Our packaging consists mainly of recyclable & biodegradable materials in an effort to minimize waste.
We hope to grow the Kure community while providing a platform that supports mental wellness and sustainability. From your first purchase to our care cards, we want everyone to be reminded that self-care is the best care. Additionally, with each candle sold, Kure will be supporting mental health initiatives.